November 2016 Real Estate Update
Are Millennials driving today's housing demand?
All signs point to YES! With 42% of all homes sold by Millennials, I think it's safe to say they are a huge factor to this thriving housing market. Millennials are all grown up and ready to embark on their home-buying journey, which in turn is making their parents, a.k.a. "empty-nesters" realize, it might be the time to downsize. I believe both of these factors combined with low interest rates are causing this strong housing demand. Here are some numbers to back that up:
Pending Sales increased 17.6% for Detached homes and 15.4% for Attached homes. Which in turn caused inventory for Detached homes to decrease 12.4%, and a staggering 28.7% for Attached homes. With this huge decrease in homes for sale you can guess what happens next…
Yes prices have gone up! The Median Sales Price is up 8.6% for Detached homes, and 10.3% for Attached properties year over year. Yes you heard me right, over 10% increase in values for most Attached Homes. The best part about it, there are no signs of this slowing down going into next year.
Article from SAN DIEGO REAL ESTATE TODAY
http://sandiegorealestatetoday.com/?p=4715&preview=true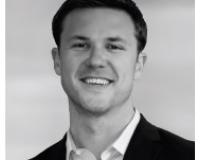 Author:
Joseph Arendsen
Phone:
760-672-0174
Dated:
November 1st 2016
Views:
357
About Joseph: Having been raised in North County San Diego, Joseph has a great wealth of experience and knowledge ...