December Real Estate And Events Update
It has happened! The Federal Reserve raised the key interest rate on Wednesday from 0-0.25% to 0.25-0.5%.
Don't go running for the hills, this is a good thing for the economy as a whole. We have been expecting this rate to increase for quite some time, we have even talked about it through our blogs and even this monthly email, but it has finally came to fruition. They made this decision based on many different factors, however a large portion of that decision must have been because the residential real estate market is experiencing its best year since the crash. We have a healthy demand for houses and our unemployment rate has continued to stay at 5% and we have no signs to show us that this will change anytime soon. The FED has stated that they will have "gradual increases" in rates this year. What does this mean for the real estate market? In all honesty I see this putting a nice boost in our already strong real estate market in the immediate future, I say that because I believe buyers will rush to the market in order to lock in a low interest rate. However the long term effect is less predictable.
Here is what we have seen up to this point. Pending home sales increased 11.7%, days on market decreased 13%, and the amount of homes for sale decreased a whole 21.2%. These are all strong indicators that the market is doing extremely well and a small increase in interest rates will not slow it down. Good things ahead for the San Diego Real Estate market!
Buyers Advice-
Time to get off the fence! Rates are still extremely low and will remain there for some time, however if the FED were to increase rates just one more quarter of a percent, you could be looking at hundreds of dollars more each month on a mortgage. Call me today to get started!
Sellers Advice-
First and foremost, if you do not plan on selling anytime soon and your interest rate is not below 4%, you need to consider refinancing before rates go up. If you are thinking about selling you may want to start preparing your home now, that way you can have your home on the market come Jan 1st. I say that because we always see a spike in inventory in February, so why not beat those sellers to the starting line and be ready for all those new year buyers! Call me today so we can come up with the best strategy.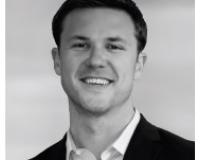 Author:
Joseph Arendsen
Phone:
760-672-0174
Dated:
December 29th 2015
Views:
782
About Joseph: Having been raised in North County San Diego, Joseph has a great wealth of experience and knowledge ...