DECEMBER 2016 REAL ESTATE UPDATE
MARKET BEHAVES AS PREDICTED AS WE ENTER THE FINAL MONTH OF 2016!!!
As we head into the final month to wrap up 2016, not much has changed since the year began: Low interest rates and a small increase in prices month over month.
Market predictions have been spot on! The market has kept a comfortable growing pace thanks to continuing high job growth and low mortgage rates.
The one big drag on the market has been low inventory levels, unfortunately there is little to indicate that the low inventory situation will resolve anytime soon; some might say this is a good thing because it will keep us in this same pattern, however, I think with more inventory, we could see prices flatten out and finally see a flat consistent market.
Here are some stats for what we saw last month:
Pending Sales increased 9.6% for Detached homes and 8.0% for Attached homes. Inventory decreased 12.7% for Detached homes and 29.7% for Attached homes. The Median Sales Price was up 11.5% to $580,000 for Detached homes and 8.7% to $380,500 for Attached homes. Days on Market decreased 14.6% for Detached homes and 13.9%for Attached homes.
With all these positive stats, builder confidence is higher than it has been a long time, yet new development is low because of the cost to build in San Diego is so high. I believe in 2017 we will see a lot more new construction hit the market which will help us get to more sustainable inventory level. However we will have to wait and see what 2017 brings us! Stay tuned next month for our 2017 predictions.
Article from SAN DIEGO REAL ESTATE TODAY
http://sandiegorealestatetoday.com/december-san-diego-real-estate-update-2016/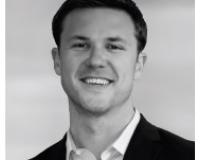 Author:
Joseph Arendsen
Phone:
760-672-0174
Dated:
December 6th 2016
Views:
243
About Joseph: Having been raised in North County San Diego, Joseph has a great wealth of experience and knowledge ...