August 2017 Real Estate Update
Is this Price Climb Over Yet??

For the last two years, we have watched the steady climb of home prices happen across the nation. For us here in San Diego, we have actually been experiencing this rise for almost 7 years now... and shows no sign of slowing down!
Just this summer, prices have already made a 6% average increase across the county...that happened in just 2 months?? So after 7 years, you can imagine how significant an impact this has been on some homes.
The climb is a direct result of the current market's lack of inventory. We currently hold 26.7% less inventory today than we did a year ago. That means that active home sales today become hosts to lots of multiple offer situations, lots of appraisal issues and LOTS of happy sellers! Sounds good to me! But we have to wonder, when is this going to slow down??
My short answer is yes, maybe and no. Summer is coming to an end, and we can expect to see a slight decline in buyer activity during this time..however with this consistent inventory shortage plaguing our current housing market, we can't be certain whether or not this brief lull in activity will have a leveling impact on the market. What we need to have happen is for our inventory to increase up to a 3-month supply. This would allow for the market to finally regain balance and prices to level out to a more stable 3% rise per year. While the solution really is that simple in theory, the real world here continues to show no indication of this happening any time soon, therefore our prices will continue to climb with no signs of slowing down.
Here are some stats to back that up...
Article from San Diego Real Estate Today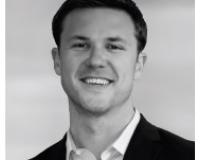 Author:
Joseph Arendsen
Phone:
760-672-0174
Dated:
August 24th 2017
Views:
111
About Joseph: Having been raised in North County San Diego, Joseph has a great wealth of experience and knowledge ...