Aug 2015 San Diego Real Estate Update
The second half of the year is usually slightly slower than the first half, however here in San Diego... this thriving market hasn't skipped a beat! We are up 12.9% in the number of homes sold compared to this time last year, and our Median sales price is up 7%, which means we are on track for an increase across San Diego County of over 10% this year! I was asked while on AM760 earlier this year if I believed in a comment made by a local economist that "we would see an increase of over 10% in home values" even though I am one of the most optimistic people out there, I disagreed but only because I thought it would be slightly lower and somewhere around 8-9%, so I am not that far off, but I have to admit, this market has surprised me.
Here are some real estate stats for San Diego to take note of:
Pending Sales Increased 13.3% YTD.
Number of Homes Sold Increased 9.35 YTD
Median Sales Price Increased 7.1% YTD
Days on Market went Down 8.9%
When we look at the market as a whole we see some strong signs of a stable market, and if we are seeing this then so is the Fed, so I am expecting mortgage rates to increase sooner rather than later. For now we will just have to wait and see.
Sellers Advice:
With prices up near the 2005 peak we are seeing a lot of people enter the market who have been waiting for 10 years to be able to sell, with that we have seen a lot of junk hit the market, or in better words properties that are in bad condition hit the market at a high price. If you are going to demand a high price for your home it needs to show well, we recommend putting money into 3 things: Paint, Kitchen and Bathrooms. Also seek out staging advice from a professional or a Realtor with some experience in this field. We offer free staging consultations so feel free to ask.

Buyers Advice:
Interest rates just took a nice little dip because of everything that's going on in the stock market, and what most buyers don't understand is that the one thing that is more important than the price you pay for a home, is the interest rate you get on that home. Timing is everything and if you can lock in a low rate you will be happy buyer!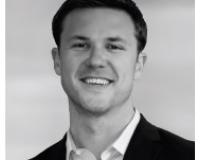 Author:
Joseph Arendsen
Phone:
760-672-0174
Dated:
August 25th 2015
Views:
696
About Joseph: Having been raised in North County San Diego, Joseph has a great wealth of experience and knowledge ...