April 2018 San Diego Real Estate Update
Can it be true?? Ladies and Gentlemen, no fools' jokes went into the making of this statement… let it be known: there is finally a significant shift in our San Diego Housing Market! We are just seeing significant evidence of a lasting change to our local market. Basically, what had been several long discouraging months with severe inventory droughts in a scalding HOT sellers' market has simmered down to what I would say to be a more stable market. So small shift statistically, but what a significant impact on the market! Now, take a breath, I don't want you to go panic now and think the sky is falling...
What we are seeing is a slight (and long overdue) increase in our market inventory finally, though oddly enough also saw slight dip in buyer demand over last few weeks. This may seem odd, but considering all the many other factors in play here like tax season/reforms, stock market, school season, newly increased interest rates, economic stability concerns, or just some awful cocktail of them all gives just cause for buyer numbers to take slight dip momentarily here, as shown belo
w.

However we can expect buyer demand recover soon as this recent market shift becomes more evident – this surge of new inventory brings long-overdue relief onto our buyer market. More inventory means buyers will finally have more options when out looking for their new dream home (and slight decline in present buyer activity is GREAT news for active buyers now! – More options, less competition, better deals!) For sellers, this shift will mean the end of price gauging and return to more strategic home sale practices.
Now you might be asking yourself, "Why is this not a sign of a correction, or market crash???" Well, when the market crashed in 2007 people were stuck with these adjustable rate mortgages which when adjusted, sent their payment through the roof, we don't have that anymore. Rental rates were extremely low in 2007 so it was cheaper to go rent than to own, we don't have that anymore. Our population has grown yet we have only managed to build around 22% of the housing that is needed to support those new members of our community. Therefore these signs all point to high demand for housing here.
All in all, the market is going to remain very strong for the foreseeable future, however expect to see more inventory and more options for home buyers.
Article courtesy of San Diego Real Estate Today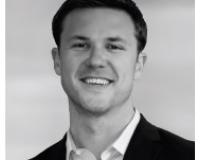 Author:
Joseph Arendsen
Phone:
760-672-0174
Dated:
April 23rd 2018
Views:
291
About Joseph: Having been raised in North County San Diego, Joseph has a great wealth of experience and knowledge ...