August 2018 San Diego Real Estate Update
2018: Happy, Healthy.. Homeowner!
As we're reaching those final dog days of summer here, while the weather reports heat waves and perfect beach days..our housing market has actually shifted into cooldown already. The rumors are true, folks – the shift has happened! Remember, this is a GOOD thing. For all those crying, "housing bubble!" we see you.. That was soooo 2007, stop it. We have actually entered into a "healthy" market – economists agree, our market conditions have set the stage for stability moving forward.

What we're seeing in our market now is about a 2.2 month supply of homes, this is extremely low compared to the rest of the US; however, we expect for that number to increase to around 3 to 3.5 months here soon. This will allow buyers to take their time and not be forced into jumping into the first property that comes on the market… Finally, right?? If you're interested in becoming a homeowner and making the American Dream your own, now might be your time to pull the trigger and find your dream home!
Here's what we're seeing now:
Closed Sales decreased 9.5%. Pending Sales decreased 1.9%. Inventory increased 9.4%. The Median Price was up 6.8% to $657,000 for Detached properties and 6.7% to $432,000 for Attached properties. Days on Market increased 8%.
All-in-all, we are looking at a promising future on the horizon for our local housing market. Consumer spending on home goods and renovations are up, and more people are entering the workforce. Employed people spending money is good for the housing market. Meanwhile, GDP growth was 4.1% in the second quarter, the strongest showing since 2014. Housing starts are down, but that is more reflective of low supply than anything else. With a growing economy, solid lending practices and the potential for improved inventory from new listing and building activity, market balance is more likely than a bubble.
Article courtesy of San Diego Real Estate Today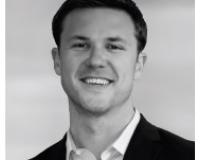 Author:
Joseph Arendsen
Phone:
760-672-0174
Dated:
August 24th 2018
Views:
190
About Joseph: Having been raised in North County San Diego, Joseph has a great wealth of experience and knowledge ...