January 2019 Buyer Seller Advice
Buyers Advice:
Are you pre-approved? Want to buy in San Diego? NOW IS THE TIME TO BUY!San Diego has more inventory now that we've had in several years.. that means more buying options & more negotiating power to you! During the winter months, the housing market will typically see a dip in buyer activity- use this to your advantage and start your search! Fewer buyers & more homes means better chance for you to find your dream home.. and possibly for a great deal too!
Sellers Advice:
Best advice I can give you right now is this: make sure you will be the "Next-to-Sell- Home". What I mean is that you have to win on all fronts when compared to your competition. Your home either has to be in the same or better than the rest, in all categories. Certain factors help set up sellers for success – we offer free seller consultations if you would like to learn more.

Ask for a FREE Consultation! Click Here.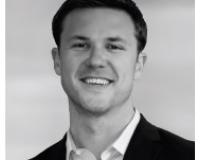 Author:
Joseph Arendsen
Phone:
760-672-0174
Dated:
January 28th 2019
Views:
124
About Joseph: Having been raised in North County San Diego, Joseph has a great wealth of experience and knowledge ...