Buyer Seller Advice January 2018
Buyers Advice:
The holidays can often bring on a 'market slow-down' – this supply dip can discourage buyers when there are fewer new listings to be seen hitting the market. But remember, it's only temporary! After all gets back in full swing, we tend to see inventory levels pick up again.. and now in week 3 of January 2018, sure enough it has! Local inventory has already gone up, and we will continue to see more homes and buying opportunities hit the market here soon. If you have been actively on the search for that perfect new place to buy… Don't give up!! Keep at it – inventory numbers will rise and would be advantageous for you to get locked into a lower mortgage rate now rather than missing your chance!
*Pro Tip: For your best results, find an experienced agent with great past client reviews - you can suspect this agent to be a great real estate resource and a true advocate for their clients best interests throughout the home buying process (really a game changer)!
Sellers Advice:
It's a new year! What does 2018 have in store for you? Be it a year destined for you to fill with adventure, self-improvement or success…you should consider selling your home! If you're rolling your eyes, just hear me out! Yes, I am a realtor so this may seem biased – but my team are an advisory-based practice for local real estate. That means we are honest advisors to advocate and explore our clients' best interest. For that reason I find it my job to make all my local homeowners aware of this potential *gold strike* opportunity they could have in this present market.. If you want to make this 2018 your best year yet, then I strongly urge you to pick up the phone. This sellers' mark et has become like a perfect storm for optimal home-sale results here in San Diego – selling your home now could very well be your *golden ticket* to make 2018 a year for fulfilling your dreams!
Start today with just a conversation – Let's make this your best year yet! – Call Today! 888.503.3117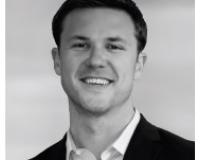 Author:
Joseph Arendsen
Phone:
760-672-0174
Dated:
January 27th 2018
Views:
270
About Joseph: Having been raised in North County San Diego, Joseph has a great wealth of experience and knowledge ...